Mid-September, and it's harvest time in the vineyards of Bordeaux!
After a few days' preparation, we finally took the plunge and saw our first day of grape-picking in the vineyards. A wonderful, emotional experience – the result of a year's hard work here at Chateau Bardins! We were really excited to see the quality of the grapes and their overall potential before their transformation into a Pessac-Léognan wine.
The grapes harvest : manual ou mechanic?
Two systems of harvesting are authorised in the vineyards in Bordeaux: manual and mechanic. The former is done by cutting the individual bunches with handheld pruners, and the latter by passing a machine over each row of grapevines, shaking the vine stocks until the grapes fall to the ground and can be collected.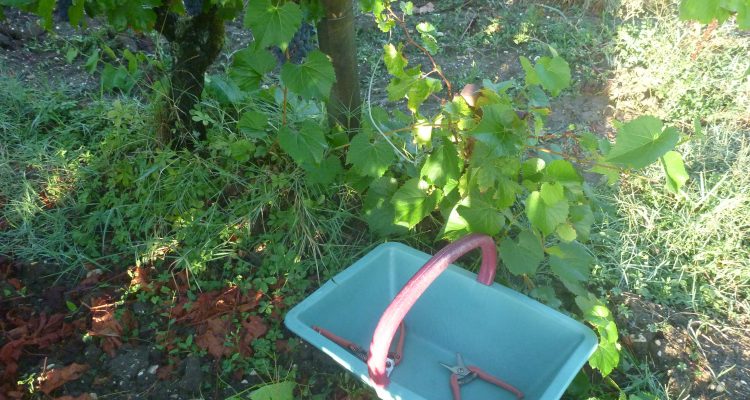 And our choice?
Stella is a strong believer in maintaining the tradition of the manual harvest, just like in the good old days! She considers this technique to be more qualitative, especially since she asks her loyal vine-cutters to sort through the bunches one by one after cutting them. This way, only the best, ripest grapes make their way to the fermenting room, guaranteeing the best possible Bordeaux white wine!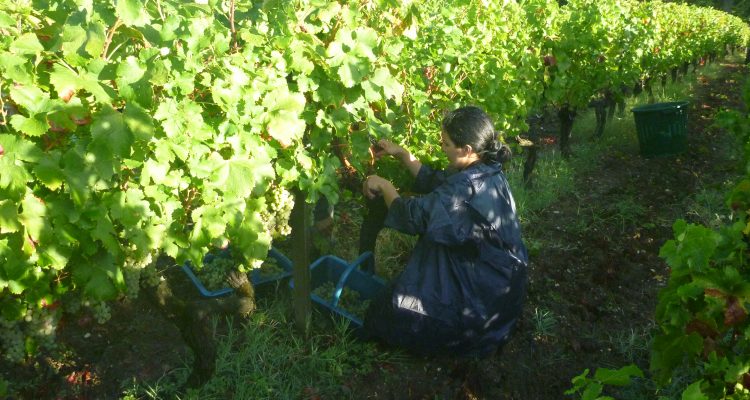 When exactly is the harvest?
What a good question!
Harvest time in Bordeaux depends entirely on the grape variety. White Bordeaux wines are mostly produced from Sauvignon Blanc, Sauvignon Gris, Sémillon and Muscadelle – with a touch of Colombard and Ugni-Blanc. All of the different grape varieties have different 'vegetative cycles' – that is to say, they will become ripe at different times. Here at Chateau Bardins, we always start by harvesting the earliest grape variety, which for us, is the Sauvignon Blanc.
Collecting the harvest
Heaps of beautiful, ripe grapes arrive at the fermenting room on the trailer of the tractor. The white wine harvest at Chateau Bardins only takes half a day since we only have around 0.35 hectares of white wine vines. They are so wonderful that we would love to have more!
We were lucky this morning to have been able to cut the grapes under a soft sky. It was an ideal temperature, and the grapes remained cold, much better for retaining their aromas and freshness.. This year's vintage is off to a good start!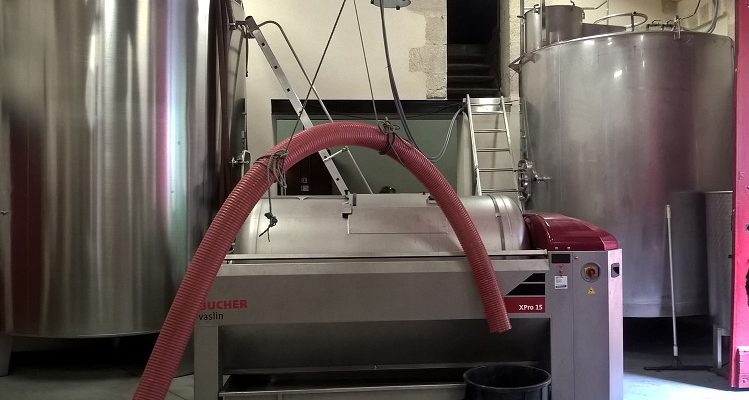 There will be many more steps to come in the making of these white wines: the destemming, soaking, and pressing before the liquid goes into barrels to ferment. Watch this space!
Wine tour booking
Related posts :
bordeaux wine tour with family