It's springtime, everything's blossoming – and there is so much to see in the countryside!
Since the weather forecast is showing some exceptionally sunny days, sit back, relax and read about our very own bike tour!
biking tour of the vineyards around bordeaux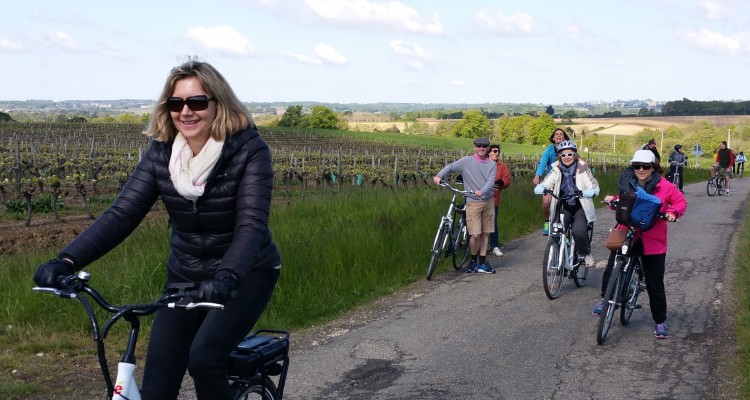 Winter's behind us, and a few weeks after the arrival of the first green buds on the vines, the young branches begin to grow. Almost like magic, tiny bunches of grapes are suddenly visible at the top of the shoots.
The earth between each row of vines needs maintaining – the ridges are ploughed to remove any weeds. We admire this labour from the comfort of our bikes, along with everything else that nature has to offer… Beautiful field flowers for miles along the car-free, country lanes.
We take regular breaks to go and chat with the wine-growers, who explain to us what they're doing at the moment. A lot needs to happen to the vines before harvest. It's impressive to think how, at every moment of the year, there's work to be done in the vineyards.
We also take the time to observe the machinery at work in the vineyards of Bordeaux. We're seriously impressed by the huge straddle tractors!
Of course, we stop off to visit the wine storehouses, to find out more about what will happen to the grapes after the September harvest.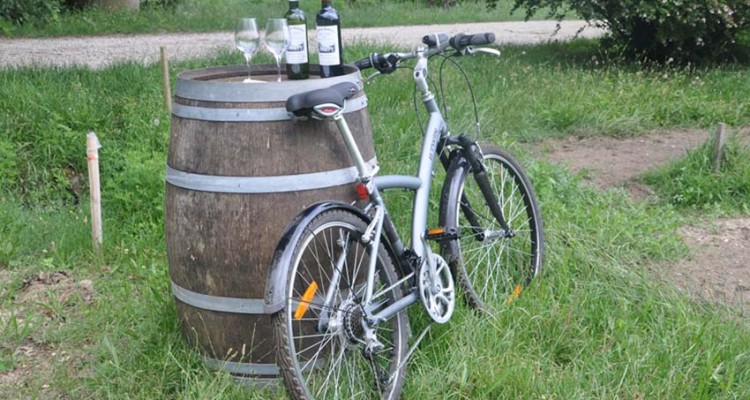 Eventually we cycle back home – but not before a wonderful wine-tasting session!
Crus classés of Bordeaux cycling!