Orienteering challenge and wine-making quiz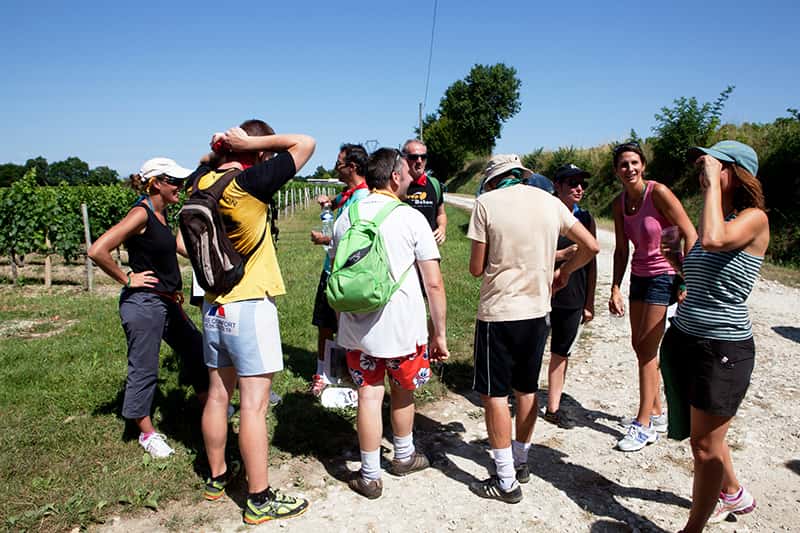 INFORMATIONS / CONTACT
Pascale Larroche
Phone: 06 45 22 28 27
Access: 15 minutes from Bordeaux centre using public transportation (take a SNCF train to station "Cadaujac", or the BUS line 15 to stop "Pyrénées")

Come and join us as a group at Château Bardins and discover our orienteering game with its wine-making quiz !

You will have to look for several places hidden in our vineyard and in our wood.
At each place, you will find a riddle about wine-making that you will have to solve in order to move forward in the game.
To help you, you will have a map of our domain and can choose between a timed walk or a more relaxed game stroll.
Once you have finished the game, we will give you the answers to the riddles.
Afterwards, you can keep on enjoying your day with a picnic in the park of the Château.
You can bring your family or your friends, your classmates or your colleagues and become a wine expert while playing !
MAKE A RESERVATION FOR ORIENTEERING CHALLENGE AND WINE-MAKING QUIZ
Duration: 1/2 day or full day.
Prices: contact us.