Today we took our visitors for a bike ride around Saint Emilion, stopping off at along the way to visit the area. As usual, we weren't in a hurry to get around, taking our time cycle along, and often getting off our bikes to push them up the little hills!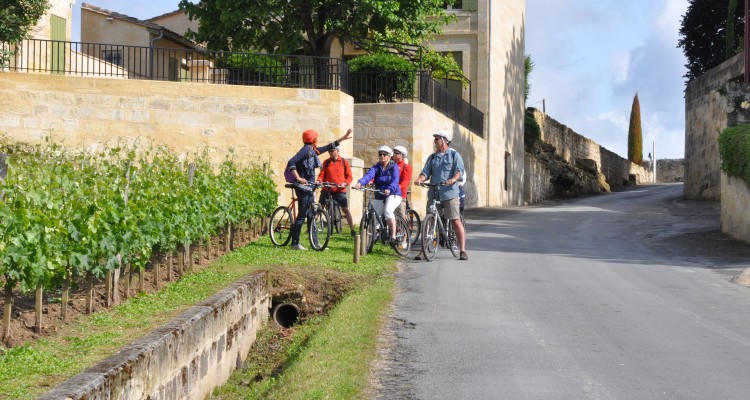 A proud bearer of UNESCO's title 'World Heritage Site', Saint Emilion is a tiny medieval city with around 2000 inhabitants, settled on a limestone plateau. The town boasts impressive monuments including a monastery, a monolithic church and the archbishop's palace – all surrounded by magnificent wine-producing sites!
All around the town, the vine plots are fenced off by low, limestone walls. It's so beautiful that we have to keep stopping to admire the view!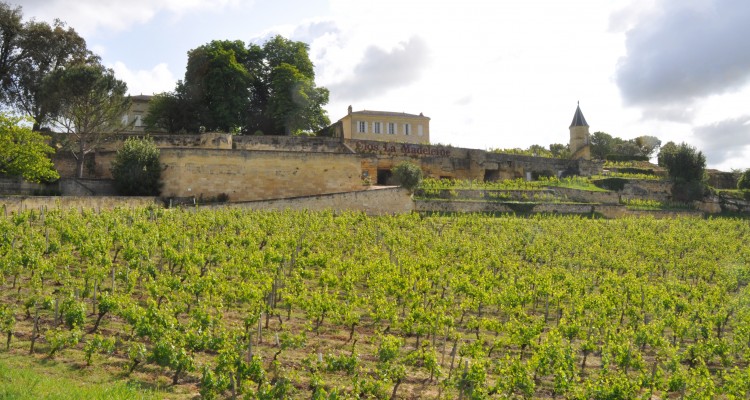 The village bears the designation of AOC Saint-Emilion and Saint Emilion grand cru for its production of red wines. 60% of the grapevines are Merlot, 30% Cabernet Franc, and just 10% is Cabernet Sauvignon.
As for the wine storehouses, you can find pretty much every style! Some are very traditional, while others quite modern – but whether the vats are made from stainless steel, wood, or even cement…the wines are always excellent!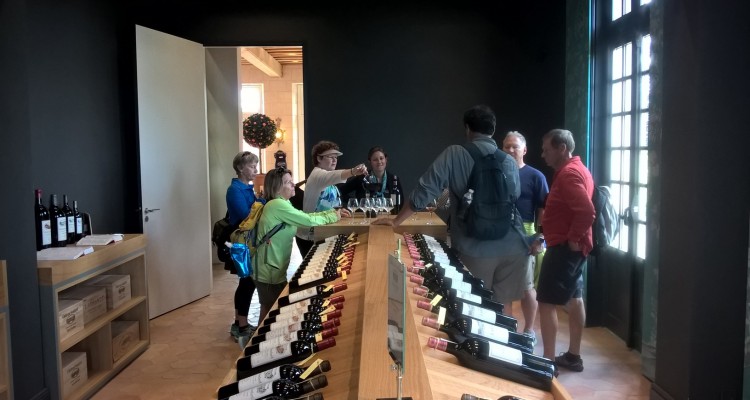 So, after our first day spent in Pessac-Léognan, and our second here in Saint Emilion…tomorrow we'll be heading off to the Médoc to enjoy some Cabernet Sauvignon! Eventually we'll have discovered all of Bordeaux's vineyards by bike – each with their little differences, but also with one thing in common – fantastic wines
Related posts :